Regulatory Compliance & Access Rights Review: No more headache
Join us on Tuesday, 7 February 2023, 11.30AM - 12.00PM SGT
Access rights review, access certification and attestation are key audit findings and checklist in meeting regulatory requirements for Identity and Access Management (IAM). These also create headaches for applications and systems owners every year in any regulated enterprise (or industry).
Orphan/ dormant accounts, excessive access rights, unauthorised access and many more audit findings make these issues remain pervasive throughout the year.
Join this Fálaina Cyber Live event with a Fálaina expert as they discuss and demonstrate:
Basics on Access Rights Review;
How to establish standard and repeatable process;
Certify access for regular user access, privileged user access, SoD Conflict) and sensitive access to meet regulatory or internal audit requirement.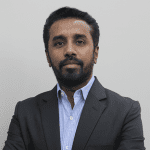 Siva has over 20 years of experience in technology sales leadership in Security and Identity Management domain. He is valued for his hands-on leadership style, ability to effectively balance strategy and execution, and success at building long-standing customer relationships.
Sivachanthiran Belasamy
Founder & CEO, Fálaina

Falaina uses the information you provide to us to contact you about our relevant content, products, and services. Falaina will share the information you provide to us with the following partners, who will use your information for similar purposes: Revel Tech. You can unsubscribe from communications from Falaina at any time. For more information, check out Falaina's Privacy Policy.