The Master Key to Zero Trust: Total Visibility on Identities
Join us on Tuesday, 7 March 2023, 11.30AM - 12.00PM SGT
Zero trust is a security model based on the principle of maintaining strict access controls and not trusting anyone by default, even if these employees and non-employees are already inside your network. This includes your IT/ Systems Administrators, who have privileged access to critical applications, databases, and infrastructures.
With total visibility of who's who, what's what and who has access to what, enterprises can now take steps to embark on their Zero Trust journey, and take their security best practices to the next level.
Join our Fálaina Cyber Live event as a security expert from Fálaina discusses and demonstrates:
Entitlement Catalogue 101
Complete visibility of who's who in the organization;
Keeping up to date information on access right changes, before and after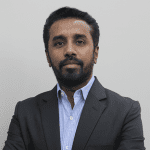 Siva has over 20 years of experience in technology sales leadership in Security and Identity Management domain. He is valued for his hands-on leadership style, ability to effectively balance strategy and execution, and success at building long-standing customer relationships.
Sivachanthiran Belasamy
Founder & CEO
Falaina
Falaina uses the information you provide to us to contact you about our relevant content, products, and services. Falaina will share the information you provide to us with the following partners, who will use your information for similar purposes: Revel Tech. You can unsubscribe from communications from Falaina at any time. For more information, check out Falaina's Privacy Policy.