The Fálaina team is happy to announce its Training and Certification Program, set to release to partners in Q1 2023.
With this Program, we aim to give identity and data security professionals relevant exposure to current industry use-cases and scenarios, thus building a core foundation of knowledge and confidence amongst these individuals.
The program also hopes to provide organisations such as distributors, systems integrators, and consulting firms with a structured means to build a team to embark upon, deliver, and operate Fálaina Identity and Data Security projects efficiently and effectively.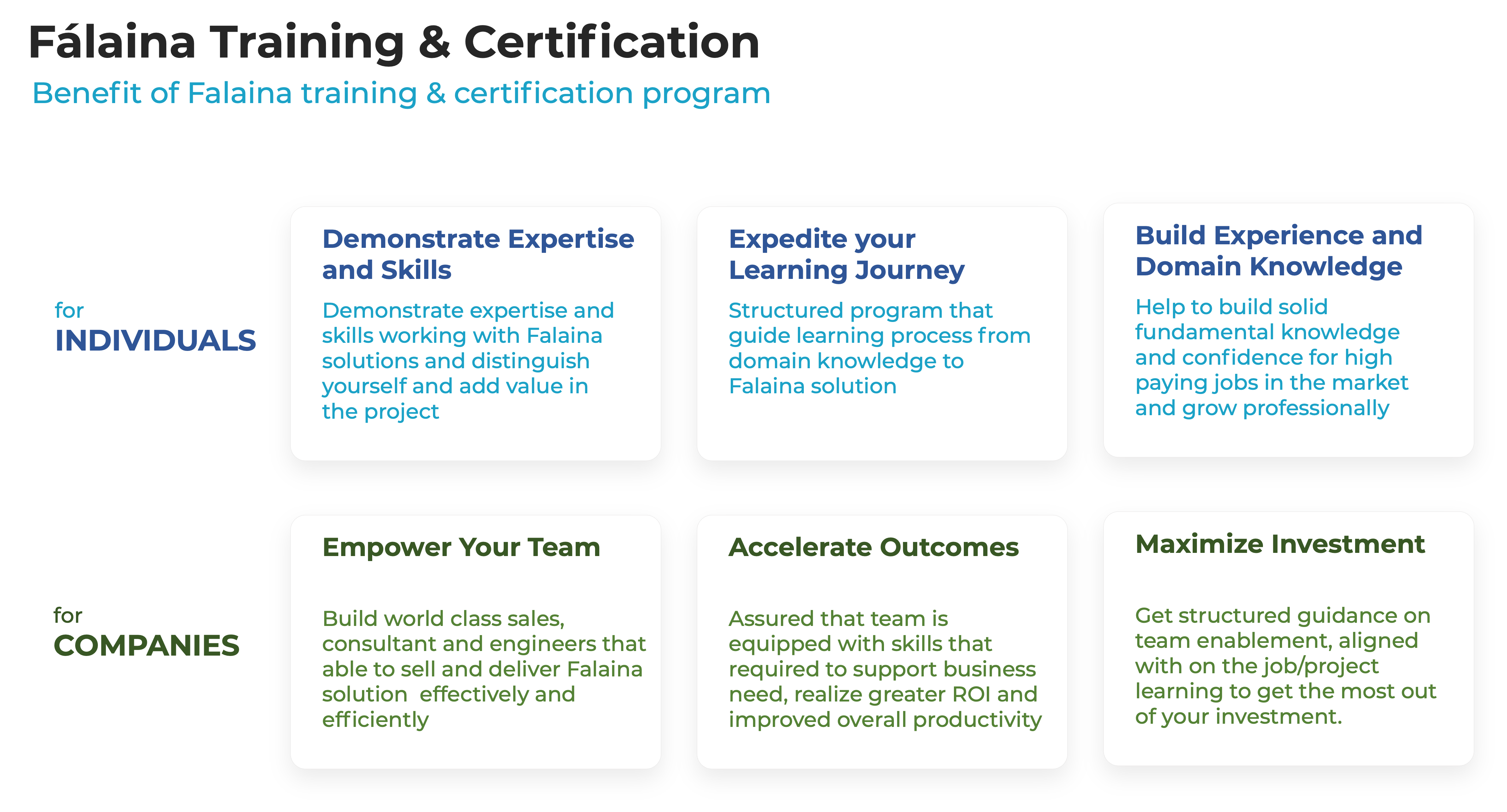 You may register your interest via the form, or stay tuned on this page!