The Importance of PAM for SMEs
Just as digital transformation is revolutionising the way organisations operate, the upsurge of data, distributed computing, and cloud adoption have given cyber criminals new opportunities to steal data and gain access to critical company assets.
These attacks are often successful when privileged account credentials have not been properly stored, protected, and managed, and hackers are able to take control of them. 
Privileged credentials are constantly beckoned as the "keys to the kingdom", as they provide access to the most critical and valuable data in any organisation. More than often, many SMEs are still managing privileged accounts and passwords in a manual way, using unprotected spreadsheets.
SMEs should not surmise that PAM is solely for larger organisations. Organisations may deem that their data may not be of interest to hackers, but they should be mindful that they could be playing an instrumental role in providing unauthorised access to data that they possess and process on behalf of customers or partners. Digital transformation of businesses is everywhere and that is somehow critical for SMEs which they should not disregard for sustainability.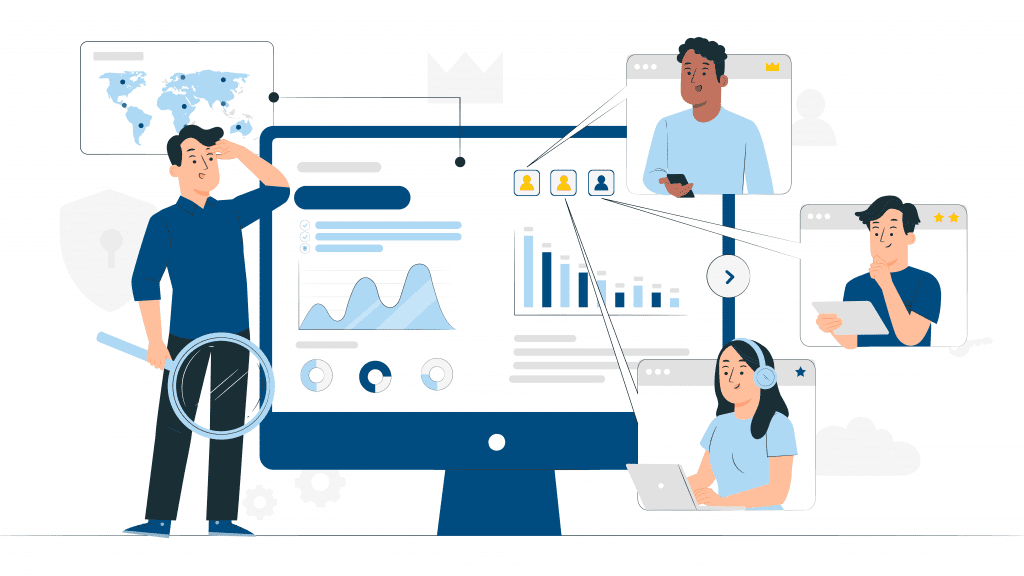 The rise of ransomware is also a key factor contributing to the importance of PAM, especially for SMEs who are might not have the capability to disburse huge ransoms and might even go bust with a successful ransomware attack. 
Thus, it is important to ensure that privilege account access is managed securely as that is vital as part of the new IT landscape.
Types of Privileged Accounts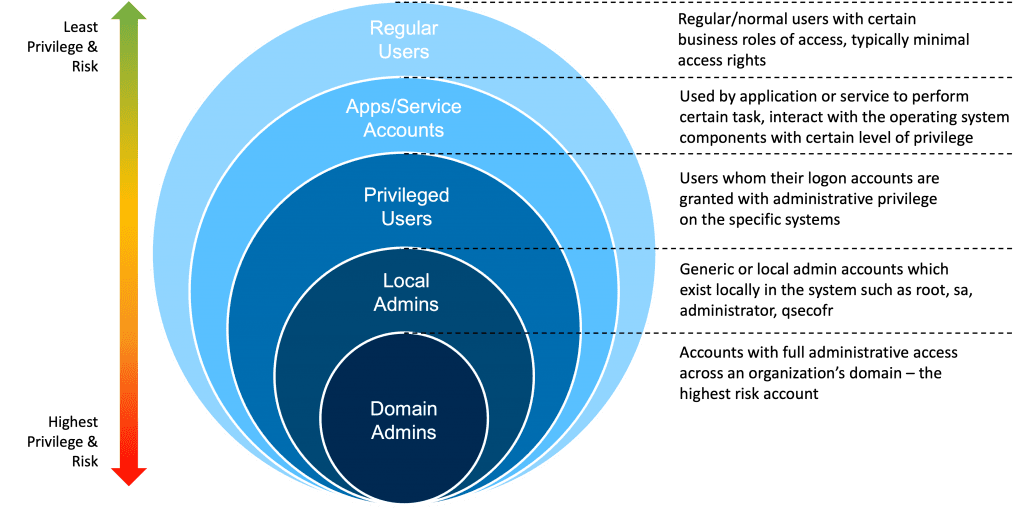 Fálaina PAM enables all organisations to quickly deliver the most critical requirements related to Privileged Access Management such as preventing unauthorised access and sharing of Privileged Accounts and their passwords, fixing the accountability on the usage of Privileged Accounts and many more. 
Privileged User Access Review, commonly known as Access Certification, should be performed on a periodic basis for existing access rights in organisation to remove unnecessary or outdated permissions, which are a potential risk to both cybersecurity and compliance. Segregation of Duties (SoD) check is likewise essential to have visibility on conflicting accesses, policy violation, risk scoring etc. 
Fálaina provides out-of-the-box Access Governance functionalities as below:
Additionally, Fálaina provides out-of-the-box Multi-factor Authentication (MFA) for Fálaina portal access and step-up authentication can be enforced for critical systems based on policies.